Hi, I'm Norah Colvin, founder of readilearn. Before readilearn, I was a teacher; probably for more years than I wish to reveal, but let's say, quite a few, and always in lower primary, mainly year one (my favourite).
I've been a classroom teacher, full-time and part-time, of single-age groups and multi-age groups; I've been a resource remedial teacher and a home educating parent; I've been a curriculum writer for the Education Department, and a freelance education author; I've run educational sessions for parents and their children of before-school age; I studied literacy development and ran sessions for parents on how they could help their children read.
Beliefs
Education is my passion, especially the education of young children. Children are our future. We need to nurture our children in ways that will help them create the future they want. I advocate for curiosity and creativity, encourage questioning and critical thinking, and value diversity, tolerance and compassion. I believe that classrooms should be supportive and fun, connect with children's lives, and provide learning opportunities that are meaningful and relevant.
Many of the resources in the readilearn collection are ones I made for use in my own classroom. Others I wish I'd had, especially the interactives. They are designed to support you in your role with lessons that are ready to teach (readilessons) and activities that are designed to progress children's learning, not just keep them busy.
Why readilearn?
The word is made of three components that I believe are the foundation of education:
empowerment through reading
life-long learning
with the focus on the individual learner.
I read. I learn. I am.
readilearn enables me to combine my passions for education, creativity and writing. I'd be delighted to receive your feedback about existing resources as well as suggestions for additional resources.
I am based in Brisbane, Australia. If you teach in Brisbane or the surrounding area I'd love to visit you at your school to discuss how I can support you in your role through the use of readilearn teaching resources. Contact me to arrange an appointment. hello@readilearn.com.au.
Let me know what you need, and I'll do my best to make it for you.
Partnership, Associations and Memberships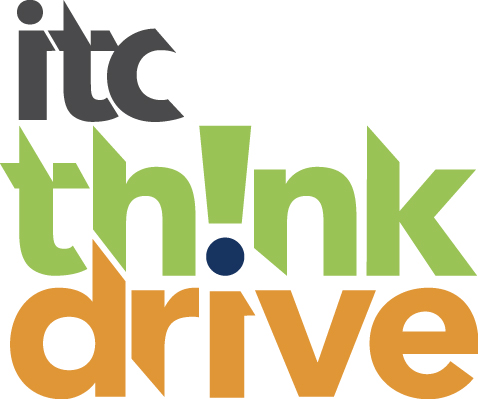 In early 2019, readilearn forged a partnership with itc thinkdrive.
thinkdrive is an online resource for teachers with a focus on critical and creative thinking and cooperative learning. It is a collection of thousands of downloadable worksheets and templates that are designed to support your teaching of these important skills and save you hours of preparation time.
Many of the teaching resources in the readilearn collection are now also available to itc thinkdrive subscribers.
Norah also contributed to the itc publications 2020 and 2021 Early Years of Learning Diary.
In partnership with Books on Tour, we are happy to interview authors and illustrators and review picture books.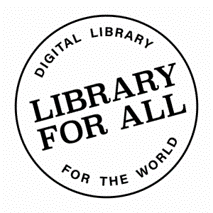 Library For All is an Australian not for profit organisation with a mission to "make knowledge accessible to all, equally" through a digital library of books that is available free to anyone anywhere in the world. The focus is on providing high quality, engaging, age appropriate and culturally relevant books to children in developing countries and remote areas.
Norah has contributed fifteen titles to the Library For All collection of free digital books available to everyone everywhere.
Follow this link to purchase printed copies of the books on Amazon.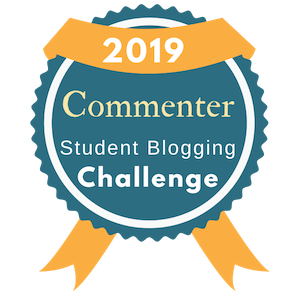 Norah participates in the biannual Student Blogging Challenge as a commenter. She received this wonderful feedback from a participating teacher: "I am a 7th grade teacher in Marshfield, Massachusetts. I just started blogging with my students this year and have encouraged them to participate in The Student Blogging Challenge.  I have read your comments on some of the student blogs and just wanted to say THANK YOU!  It means so much for the students to see quality comments coming in from all over the country and world."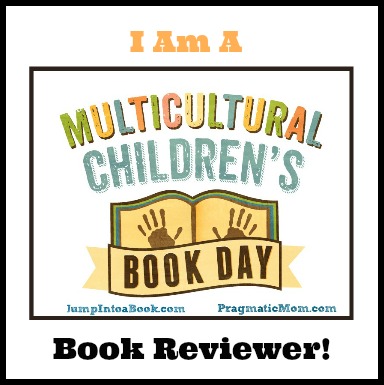 Norah is a reviewer of multicultural books for Multicultural Children's Book Day.
and

Norah is a proud member of
and supporter of
Norah's educational publications include:
Poetry
Education is . . . Linkletter, Meanjin Reading Association, 1983
Articles
The Bionic Man – Cloze with a difference in Reading Around, Australian Reading Association, 1981  
Baby's Play Mat, Have Fun Will Travel, Australian Women's Weekly, 1990
To School or not to School, Classroom Magazine, Ashton Scholastic, 1993
Materials to support educational software
Discovering Bush Rescue, Jacaranda Press, Brisbane, 1989
Kraken, Jacaranda Software, Brisbane, 1989 (click for Kraken reviews)
Vegetable Patch, Jacaranda Software, Brisbane, 1990
Fleetfoot Express, Jacaranda Software, Brisbane, 1992  
Clockwise, Jacaranda Software, Brisbane, 1992  
The Land of Um, Greygum Software, Brisbane, 1995 (Republished in UK by topologika software as Scally's World of Problems; now also available in the App Store as The Land of Um.)
Saltwater Crocodiles (for the Spinout Stories) Greygum Software, Brisbane, 2002
English and Maths Skills Workbooks
Writing Skills Years 3 – 4, Excel Basic Skills Series, Pascal Press, 2000  
Writing Skills Years 5 – 6, Excel Basic Skills Series, Pascal Press, 2000  
English Action  6, Oz Educational, Macmillan, 2001
English Focus on Text Level 5, Macmillan, 2001  
Ausmaths 4 Teacher's Resource Book WA, Oz Education, 2002
Ausmaths 5 Teacher's Resource Book WA, Oz Education, 2002
Literacy Teaching Notes for Real World Maths Book Just for Fun, Mimosa Shortland, 2000
Targeting Homework Year 1 for Pascal Press, 2021
Targeting Homework Year 2 for Pascal Press, 2021
Employment as a writer
Norah was employed by Education Queensland to write unit plans and overviews, lesson plans, and teaching and learning resources to support implementation of the Australian Science Curriculum, mainly for years one and two from 2012 until 2015.
She was previously employed by Education Queensland for two brief writing projects in the mid-nineties; one involved writing maths and literacy materials for years one and two, and the other involved writing a support package for parents.  
Fiction Writing
A selection of Norah's flash fiction stories is published in The Congress of Rough Writers Flash Fiction Anthology Vol. 1, to which Norah also contributed a chapter Building Community with Flash Fiction.
Norah's bush ballad Once Upon a Billabong is included in the 2020 Share Your Story Anthology Tell 'Em They're Dreaming.
She has two stories included in the 2021 Share Your Story Anthology Once Upon a Whoops! Fractured Fairytales and Ridiculous Rhymes. 
She is a member of 
The Australian Literacy Educators' Association
Queensland Writers Association
Society of Children's Book Writers and Illustrators
Book Links
Write Links
Writing NSW
Current Writing
In addition to writing the teaching resources for the readilearn collection, Norah freelances as an educational writer. She reads and dabbles in fiction writing and is working towards publication as a children's picture book author.
Commendations for Norah as a teacher and writer
Her ability to teach literacy and instil a joy of literacy into everyone in her class was amazing. Her creativity was very special.
She really looked for different ways to help children enjoy school and was a keen advocate for hands-on learning experiences.
She was always positive with her students and her classrooms were always full of children's work. Her classroom was always fabulous.
Her ability to teach a love of learning was evident every year. She utilised many different strategies including poetry and music into her lessons and the children responded.
She was always here until dark and always at school early. She was continually making resources and planning so that her students received the very best she could offer. Vanette T. — Deputy-Principal
It has been a pleasure to work with Norah. Norah has always engaged enthusiastically with multi-level and endeavoured to ensure all materials and resources were appropriate and of the highest quality for students and teachers. Janelle M. —Teacher/Writer
As a professional, Norah was one of the most creative and innovative teachers I have had the pleasure to work with. She had a real skill in developing lessons where children could show their real abilities and go beyond where they thought they could. Her passion for using great literature, mixing it with technology and combining this with her own writing skills made for a fantastic learning environment for the children in her class. The children were motivated to be creative, be challenged and dare I say it, have fun! Liz W. —Teacher
Thank you very much for the opportunity to experience and share in the joy of your class this year. I learn so much from every class I visit, and I have found my encounter with your class an enrichening and rewarding experience. Toni F. — Head of Curriculum
Thank you so much for being such a wonderful teacher for M. We appreciate all that you do for M. and all the class. Thank you for the way you have given M. such individual attention. You know her and know exactly how to extend her — for all of this we are extremely grateful. I. and J. —Parents
I can't put into words how to thank you enough for all of your wonderful work you have done with our children this year, especially of course most important to myself, H. You have made it obvious that teaching is not just your job but your passion as well with all of the little extra things you do to make your students' first year of school extra special. To see H. go from not wanting to come to school at all to telling me that 'I just love Mrs Colvin, Mum,' must show you just how much of an impact you have. From the extra words of support and encouragement, the notes and gifts at the beginning and end of each term and the time you took in helping us overcome our learning hurdles you have taken that extra step to make you an extra special person and for that you should be proud. Kerrie N. — Parent
Dear Mrs Colvin, you are the best teacher in the world. From you student Zara! Zara C. — Student
and for readilearn
readilearn.com.au is a fabulous site put together by an amazing teacher. Norah Colvin is absolutely passionate about education, in particular, the early childhood sector. Her readilearn website is well laid-out, easy to use, and jam-packed with some amazing ideas and activities for our classes. 
Her resources are practical, fun and are of top-notch quality. I prefer to think of Norah as a facilitator, a helper, a guide – someone who can "lead a horse to water' and the horse can't WAIT to drink! She creates fantastic original materials for young children – materials that encourage students to be mindful, creative, accepting of diversity, and to become life-long learners … and to have fun. Her resources help make the learning environment one in which the children really WANT to be! 
"You cannot make people learn. You can only provide the right conditions for learning to happen." ~ Vince Gowmon  (readilearn sure will help this happen!)
 Robin Etter-Cleave, Brisbane, QLD
About readilearn
readilearn resources are designed for use with learners of about 5 to 7 years of age in their first three years of school. Teachers choose and use resources appropriate to their students' needs.
Resources are also suited for use with students in the same age group who are being home educated, or for learners of all ages who are learning English as a second or other language, as well as for older children requiring additional support.
How it works:
Register to select and purchase individual resources, including free resources.
Subscribe for access to all resources.
Check out the blog on Fridays for teaching ideas and information about new and existing resources.
Sign up to the monthly newsletter to keep up-to-date with readilearn.
Note: Digital resources are accessed online when logged in.
Resources for teaching are available in:
readilearn resources include
digital interactive stories and lessons
estories (digital stories)
open-ended problem-solving activities
readilessons (lessons ready to teach)
printable activities
teaching suggestions
notes for distribution to parents
and much much more!
New resources added almost every week!
Check out the blog, published on Fridays, for
education updates
teaching ideas
suggestions for using existing resources
explanations of new resources
Sign up for the newsletter, published on the last day of each month, for all the latest from readilearn.
If  you teach children in their first three years of school
and
 spend hours searching for or making teaching resources to use with your class,
why not let readilearn lighten your workload and save you time
to spend on other things.
We invite you to explore the site and try our free resources or purchase resources individually. However, most value is obtained through subscription. For just A$25 per year, that's less than 50 cents per week or just a few cents for each resource, you can access all resources.
Subscribe now to start using the collection of readilearn early childhood teaching resources designed to lighten your workload.