We are all aware of the importance of teaching critical and creative thinking and of providing opportunities for cooperative learning in the classroom. We know that critical and creative thinking are considered essential for life in the 21st century and, for this reason, form one of the general capabilities embedded in the Australian Curriculum. The ability to contribute productively to a team effort is also considered a highly desirable skill. These abilities are often more highly regarded by employers than academic achievement.
However, in a busy classroom with content to be taught and tests to be administered, timetables to be followed and schedules to be kept, and with ever-increasing standards to be achieved, planning for lessons developing critical and creative thinking that engage children in cooperative learning can be the item on the list that rolls over from week to week.
I'm here to tell you that it doesn't have to be that way. Help is close at hand with thinkdrive. If you are not already familiar with itc thinkdrive, I recommend you take a look.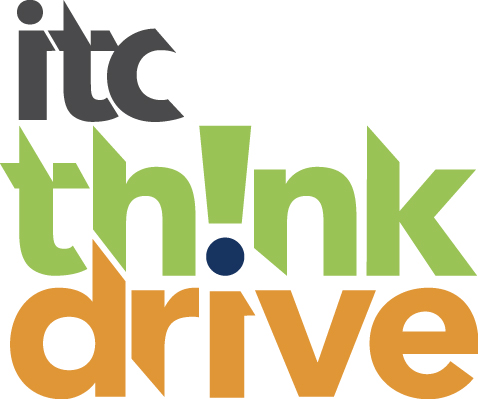 About thinkdrive
thinkdrive is an online resource for teachers with a focus on critical and creative thinking and cooperative learning. It is a collection of thousands of downloadable worksheets and templates that are designed to support your teaching of these important skills and save you hours of preparation time.
With its focus on cognitive verbs and ways of thinking about things, thinkdrive differs from many other resources available for teachers. The strategies and thinking tools are clearly explained with examples and video demonstrations that make it easy for you to implement or adjust to suit your own lessons. The tools can be applied to any content you are teaching and embedded in your lesson planning.
Each of the 60 cognitive verbs; for example, compare, contrast, calculate, explain, describe, is matched to appropriate thinking tools. The use of each thinking tool is explained with examples, templates or sentence starters.  With more than thirty thinking tools in the kit, there are plenty to choose from; including, KWHL Charts. T-Charts, Y-Charts, Concept Maps, Flow Charts, and Bubble Maps. Most of the thinking tools are used effectively by students in small groups or pairs, though some can involve whole class thinking and discussion.
Example of a thinking tool in use
For example; in your study of literature, you may be discussing the features of characters in various texts, and you invite children to compare the characters. (ACELT 1584) They might compare Humpty Dumpty with Little Miss Muffet, Jack (of the beanstalk fame) with Goldilocks, or the wolf in The Three Pigs with the wolf in Red Riding Hood.
You begin with the task verb, compare. You then choose the thinking tool appropriate to the activity, in this case a Double Bubble Map which helps children list the things that are the same and different about the characters.
The realisation that the incorporation of critical and creative thinking skills into your existing program can be as easy as that is both encouraging and reassuring. Knowing that you have ready access to support through a subscription to thinkdrive relieves your load as a classroom teacher.
readilearn bonus for thinkdrive subscribers
I am also delighted to tell you that, earlier this year, readilearn forged a partnership with thinkdrive. Many of our readilearn teaching resources for teachers of children in their first three years of school are now included free with a thinkdrive subscription. That's double the value for the price of one. Pop over to thinkdrive to find out how you can benefit.
Additional support with the Early Years of Learning Diary
At about this time, of year, teachers start thinking about getting ready for the following year. A good diary or planner is always a priority. I am happy to recommend the innovative teacher's companion Early Years edition (F–2), also available from itc publications and  am pleased that, through our partnership with thinkdrive, I was invited to contribute content for the 2020 edition.
The Early Years of Learning Diary is an all-in-one resource for professional learning and planning document. It provides a quick reference guide to the cognitive verbs and thinking tools, and includes hundreds of example lessons, all aligned to the Australian Curriculum, with templates to get you started.
Throughout the diary, there are lists of special days to celebrate and suggestions of thinkdrive resources relevant to the teaching ideas discussed. The inclusion of professional readings along with these evidence-based instructional techniques makes it a must-have resource for the busy teacher. It will be of great support and inspire your teaching throughout the year. It is available now and would make a great gift for a colleague. Why not suggest one as a gift for yourself?
Other publication from itc
In addition to the early years edition, the innovative teacher's companion, Australia's #1 teacher diary, is available in two other versions: Primary and Secondary. All editions include the same richness of resources designed to inspire teachers and lessen their workload.  Please let your teaching colleagues know about these great resources. Perhaps, like many other schools already do, your school may be interested in purchasing a diary for each of its teachers. Why not make the suggestion?
The beginning teacher's companion, is an excellent resource for beginning teachers with support to help them navigate those often challenging first years of service.  It includes:
Guidance with lesson and unit planning
A repertoire of evidence-based lesson ideas and knowledge of what will work in their classroom
Effective strategies for classroom management
Communication skills for the classroom, optimal classroom layouts, cooperative learning strategies and more.
Time-efficient ways of providing early, regular and meaningful feedback.
It is closely aligned to the AITSL Australian Professional Standards for Teachers and is a recommended resource at the following universities:
Western Sydney University (WSU)
Edith Cowan University (ECU)
Southern Cross University (SCU)
Griffith University (GU)
University of Southern Queensland (USQ)
These are just a few of the resources to support your teaching available from itc publications.
Visit itc publications now to investigate their other fabulous resources.
Check out other articles on the readilearn blog about critical and creative thinking:
Lessons ready to teach critical thinking in early childhood classrooms
Teaching critical thinking in early childhood classrooms with The Very Hungry Caterpillar
Remember to check out the collection of
readilearn: teaching resources for the first three years of school
Resources beyond worksheets – lessons for teachers made by teachers.
Let readilearn lighten your workload.
If you haven't already, follow @readilearn on Twitter and readilearnteachingresources on Instagram and like the readilearnteachingresources Facebook page.
I appreciate your feedback and comments. Please share your thoughts below.
Follow Blog By Email
---