Today, Friday 28 January 2022, the last Friday in January, is Multicultural Children's Book Day (MCBD), a day for celebrating diversity in children's books. I am pleased to be a MCBD reviewer for the fourth time this year; and was delighted to receive a copy of Sun Kisses, Moon Hugs from author Susan Schaefer Bernardo and illustrator Courtenay Fletcher to review.
About Sun Kisses, Moon Hugs
From the website:
Sun Kisses, Moon Hugs is an award-winning picture book with a simple but powerful message: love lasts forever.
Lyrical writing and delightful illustrations provide perfect bedtime reading for any child. Kids love finding the Xs, Os and hearts hidden in the illustrations.
The book is also ideal for supporting children through grief, separation anxiety, parent deployment, foster care, divorce, illness or other traumatic situations, by wrapping them in a warm and comforting emotional security blanket and opening a dialogue on the nature of love.
Even when loved ones cannot be with us, we can feel their presence through our deep connections to the natural world.
Sun Kisses, Moon Hugs has received glowing testimonials from parents, pre-schools, Child Life specialists, librarians, social workers, teachers, hospice caregivers…and most importantly, kids.
Gold medal winner of the International Publishers Association Awards and a featured title in the LeVar Burton Kids Skybrary app.
Sun Kisses, Moon Hugs was selected as a Child's Grief Awareness Day book-of-the-month, and also featured two years in a row for Children's Multicultural Book Day.
Hugs by moon, kisses by sun, I'll always love you, Little One.
From author Susan Schaefer Bernardo and illustrator Courtenay Fletcher:
Sun Kisses, Moon Hugs is a lyrical picture book created to reassure children they are always connected to the ones they love. We're so grateful that the book is fulfilling its purpose and being used by families, schools, and organizations around the country as a soothing bedtime story and also a powerful resource to help children coping with challenges such as divorce, grief, foster care, immigration separation, deployed parents, incarcerated parents, and more.
Teachers and parents can find free downloadable activities to go with our books on our website at https://www.innerflowerchild.com/collections/activities.
What I like about Sun Kisses, Moon Hugs
I was immediately captivated by the book's delightful title which gave me a warm and fuzzy feeling and I knew this book was going to be special. I wasn't disappointed. The combination of Bernardo's lyrical rhyming text with the warmth of Fletcher's colourful yet soothing illustrations makes Sun Kisses, Moon Hugs a very satisfying book to read aloud to and with young children.
From cover to cover, and on all the pages between, there are soothing messages in both words and images to reassure a young one that they are always loved.
The text opens with the words 'No matter how far apart we are, I'll always find ways to tell you I love you.'
And although the child may question, 'but what if …, but what if….?' they are always assured — there is a way with sun kisses in the day and moon hugs at night. What lovely thoughts to plant in anyone's heart, especially when they may be apart for a little, or even a long, time.
I especially like the way that Fletcher has combined the image of the sun and the moon to portray the never-ending love — there is no gap unfilled, no space between.
I also like the way she has added hearts and Xs and Os for kisses and hugs to many of the images in a way that is unobtrusive, not only forming part of the illustration, but also providing additional reassurance when children find them.
Sun Kisses, Moon Hugs is a lovely book for strengthening bonds, soothing anxieties, and discussing that love remains in hearts even when people are apart.
About author Susan Schaefer Bernardo and illustrator Courtenay Fletcher
Author Susan Schaefer Bernardo and illustrator Courtenay Fletcher met in a Mommy and Me class 14 years ago when their kids were tots – now they are a dynamic duo committed to creating and publishing books to heal and inspire children through their company, Inner Flower Child Books!
They created their first book Sun Kisses, Moon Hugs in 2012 to reassure children dealing with loss and separation anxiety. The book is now widely used by schools, families, bereavement counsellors, Child Life specialists, programs for children of deployed and incarcerated families, and foster care programs.
That first book led to a magical collaboration with LeVar Burton (Reading Rainbow, Star Trek) on The Rhino Who Swallowed a Storm, a picture book to help families cope with trauma. The Rhino book has been read aloud by Michelle Obama and sent via rocket to the International Space Station for Storytime from Space.
In 2017, Bernardo and Fletcher released The Big Adventures of Tiny House, a celebration of tiny homes, sustainable living and following your heart to a life that is big and amazing…no matter what size you are.
Greek mythology-based Inspired, Susan's first novel for young adults, followed in 2018. A trip to Paris and a serendipitous discovery of a little bronze cat led to The Artist Who Loved Cats: The Inspiring Tale of Theophile-Alexandre Steinlen, a lyrical picture book biography of the artist who created the iconic Le Chat Noir French cabaret posters (now available in German and coming soon in Chinese). Their most recent release is Besos de sol, abrazos de luna, a bilingual Spanish-English edition of their award-winning first book.
Susan holds a B.A. from UCLA, a master's degree in English Literature from Yale, and teaching credentials from Pepperdine University. She lives in the coastal redwoods of Northern California with her beloved, two happy dogs, and a lot of creative clutter. Between writing projects and teaching literature part-time at the local charter school, Susan gardens, sculpts, tidepools, paints, travels (when possible!) and visits museums. She wanders with her muses daily through the wild woods dreaming up future poems and stories.
Courtenay Fletcher attended UC Berkeley and graduated from Art Center College of Design in Pasadena. After spending her early career as an advertising art director in LA, Chicago and New York, she worked as a photographer, graphic designer and book cover designer until she discovered her true calling as an illustrator.
Connect with Susan and Courtenay on social media:
IG @innerflowerchildbooks and @sunkissesmoonhugs
Facebook @innerflowerchildbooks
Twitter @monkeedoodle and @susanbernardo
Pinterest @Inner Flower Child Books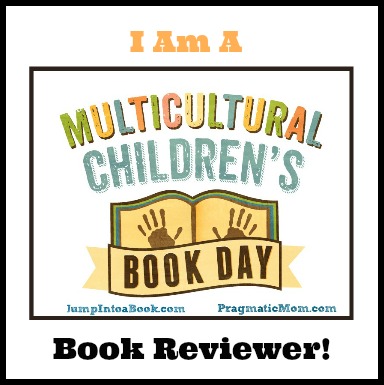 readilearn's participation in MCBD
I have been participating in Multicultural Children's Book Day since 2019. You can read my previous posts relevant to #MCBD by following these links:
https://www.readilearn.com.au/picture-it-in-books-our-multicultural-world/
https://www.readilearn.com.au/plan-to-follow-your-dreams-on-multicultural-childrens-book-day-readyourworld/
https://www.readilearn.com.au/learning-about-gender-pronouns-on-multicultural-childrens-book-day-readyourworld/
https://www.readilearn.com.au/multicultural-childrens-book-day-2020-readyourworld/
https://www.readilearn.com.au/from-my-bookshelf-22-multicultural-picture-books/
https://www.readilearn.com.au/product/multicultural-picture-books-a-selection-from-my-bookshelf/
https://www.readilearn.com.au/multicultural-childrens-book-day-book-review/

About MCBD
(supplied by MCBD)
Multicultural Children's Book Day 2022 (1/28/22) is in its 9th year! This non-profit children's literacy initiative was founded by Valarie Budayr and Mia Wenjen; two diverse book-loving moms who saw a need to shine the spotlight on all of the multicultural books and authors on the market while also working to get those books into the hands of young readers and educators.
MCBD's mission is to raise awareness of the ongoing need to include kids' books that celebrate diversity in homes and school bookshelves. Read about our Mission & History HERE.
MCBD 2022 is honored to be Supported by these Medallion Sponsors!
SUPER PLATINUM: Make A Way Media
PLATINUM: Language Lizard
GOLD: Barefoot Books, KidLitTV, Candlewick, Capstone, Abrams Books
SILVER: Pack-n-Go Girls, Charlotte Riggle, Kimberly Gordon Biddle
BRONZE: Carole P. Roman, Patrice McLaurin, Dyesha and Triesha McCants/McCants Squared, Redfin.com, Redfin Canada, Redfin Mortgage, Redfin/Title Forward, Create & Educate, Star Bright Books, Vivian Kirkfield, Dr. Eleanor Wint, Kind World Publishing, Snowflake Stories, Lisa Wee, SONGJU MA, Melissa Stoller, J.C. Kato and J.C.², Crystel Patterson, Audrey Press, Pragmaticmom, TimTimTom, Wisdom Tales
MCBD 2022 is honored to be Supported by these Author Sponsors!
Charlene Mosley (official MCBD2022 Poster Creator)
Illustrator Isabelle Roxas (Class Kit Poster Creator)
Alva Sachs, Brianna Carter, Ebony Zay Zay, Rita Bhandari, Gwen Jackson, Lois Petren/The 5 Enchanted Mermaids, Valerie Williams-Sanchez and Valorena Publishing, Josh Funk, Afsaneh Moradian, Eugenia Chu, Maritza Martínez Mejía, Diana Huang, Kathleen Burkinshaw, CultureGroove, Sandra Elaine Scott, Dorena Williamson, Veronica Appleton, Alejandra Domenzain, Lauren Muskovitz and Sandfish Publishing, Tonya Duncan Ellis, Kimberly Lee, Susan Schaefer Bernardo & Illustrator Courtenay Fletcher, Nancy Tupper Ling, Winsome Hudson-Bingham, Amanda Hsiung-Blodgett, Sivan Hong, Michael Genhart, Debbie Dadey, Elizabeth Cureton, Stephanie Wildman, Maryann Jacob, Sherri Maret, Rochelle Melander, Dia Mixon, Kiyanda and Benjamin Young, Shereen Rahming, Linda Thornburg and Katherine Archer,  Rebecca Flansburg and BA Norrgard , Maxine Schur  Natalie McDonald-Perkins
MCBD 2022 is Honored to be Supported by our CoHosts and Global CoHosts!
MCBD 2022 is Honored to be Supported by these Media Partners!
Check out MCBD's Multicultural Books for Kids Pinterest Board!
FREE RESOURCES from Multicultural Children's Book Day
Diversity Book Lists & Activities for Teachers and Parents
Homeschool Diverse Kidlit Booklist & Activity Kit
FREE Teacher Classroom Activism and Activists Kit
FREE Teacher Classroom Empathy Kit
FREE Teacher Classroom Kindness Kit
FREE Teacher Classroom Physical and Developmental Challenges Kit
FREE Teacher Classroom Poverty Kit
FREE Homeschool Diverse Kidlit Booklist & Activity Kit
FREE Teacher Classroom Raising Awareness on Systemic Racism in America Classroom Kit
FREE Diversity Book for Classrooms Program
Join us on Friday, Jan 29, 2021, at 9 pm EST for the 8th annual Multicultural Children's Book Day Twitter Party! Be sure and follow MCBD and Make A Way Media on Twitter!
This epically fun and fast-paced hour includes multicultural book discussions, addressing timely issues, diverse book recommendations, & reading ideas.
We will be giving away an 8-Book Bundle every 5 minutes plus Bonus Prizes as well! *** US and Global participants welcome. **
Follow the hashtag #ReadYourWorld to join the conversation, connect with like-minded parts, authors, publishers, educators, organizations, and librarians. See you all very soon on Twitter!
Hashtag: Don't forget to connect with us on social media and be sure and look for/use our official hashtag #ReadYourWorld.
While you are here, remember to check out the complete readilearn collection of
over 500 teaching resources for the first three years of school
Resources beyond worksheets – lessons for teachers made by teachers.
Let readilearn lighten your workload.
While resources are available for purchase individually, best value comes through an annual subscription which gives access to all resources for a year for just A$25. That's less than 50 cents a week.
If you haven't already, follow @readilearn on Twitter and readilearnteachingresources on Instagram and like the readilearnteachingresources Facebook page.
I appreciate your feedback and comments. Please share your thoughts below.
Follow Blog By Email
---